Cai_FFLornaHen Caithness atDNA data
On this page:
Introduction
Names/places
Wanted!
Chromosome Map
Google Group
Introduction
Welcome to the home page for those sharing atDNA inherited from their Caithness ancestors,
AND matching somewhere/how/when with the extended family tree of Lorna.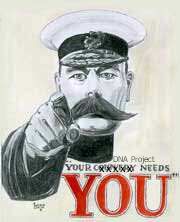 Names/places
Some links:
Wanted!
In order to help refine which ancestor(s) of our matches are responsible for the shared/inherited DNA it is very useful to have a range of tested descendants.
We would therefore particularly love to hear from descendants of any of the following who either have joined in the fun of autosomal dna testing, or who may be interested in doing so (see
DNA Groups
page for further information).
Links are to either
WikiTree
or
FamilySearch
, both collaborative one world trees where it is free to register and contribute.
With known descendants in the tested gene pool the matches become easier to assign to specific ancestral lines for further investigation of links between matches where the links are not known.
Ancestral Couple
WikiTree Link
FamilySearch Link
Known ancestral lines:
John BAIN & Catherine GRAY in Clashscribie, Latheron
John BAIN
(Some) Descendants of John BAIN (1784-1853)
John GRAY & Margaret FOWLER in South Dunn, Watten
John GRAY
(Some) Descendants of John GRAY (say 1700)
William TAYLOR & Janet SMITH in Wester Watten
William TAYLOR
(Some) Descendants of William TAYLOR (say 1720 -)
James MANSON & Euphan MALCOM in Scouthal, Watten
James MANSON
(Some) Descendants of James MANSON (abt 1700 -)
Donald GEORGESON & Esther MILLER in Kirk, Bower
Donald GEORGESON
(Some) Descendants of Donald GEORGESON (abt 1735 - )
George McADIE & Margaret COTTAR in Scarmclate, Bower
George McADIE
(Some) Descendants of George McADIE (abt 1733 - )
William SINCLAIR & Katharine McKONLAY in North Dunn, Watten
William SINCLAIR
(Some) Descendants of William SINCLAIR (abt 1735 - )
DNA matched lines:
William BAIN & Catherine GUNN in Thurdistoft/Tain, Olrig
Given the atDNA matches with a descendant of William's son Donald (marr. Robertina HILL)
we would also be very interested in a direct male line Y-DNA candidate for this family to further explore/refine connections.
There is a BAIN Surname DNA project on FTDNA
(Some) Descendants of William BAIN (abt 1771 - 1841/51)
A potential MANSON connection?
Several matches triangulate with David FINLAYSON and Ronald PRICE.
This means we are interested in how their common ancestors may connect to the trees above
Coghill/Waters ancestry
(Some) Ancestors of James COGHILL/Isabella WATERS
A MANSON brickwall
Which MANSON family does stonemason, James H MANSON, born Bower about 1828, moved to Missouri via Canada, come from?
Any dna tested descendants of either of the following out there?
(Some) Descendants of James H MANSON and Sophia MILLIGAN/MULLIKAN
We are particularly interested in determining if his family is that of:
Farmer/shoemaker Roderick MANSON and Rachel MUNRO of Halcro, Bower
(Some) Descendants of Roderick MANSON & Rachel MUNRO
or that of
farm overseer William MANSON and Jane ALSHERON/ALEXANDER of Pulhoy, Bower
(Some) Descendants of William MANSON and Jane ALSHERON/ALEXANDER
Chromosome Map
If registered for the site, you may find a chromosome map of the dna segments in the Histories link in the sidebar, or attached to the dummy Caithness FFLornaHen "person".
Some of the people mentioned are linked to their tree in DNAGeds tree
Do NOT believe such trees without verification as they are merely quick research into possible areas to explain dna matches.
Google Group
The group below is a private mailing/web group for the atDNA matched people interested in the above couples, and their matches with Caithness ancestry.